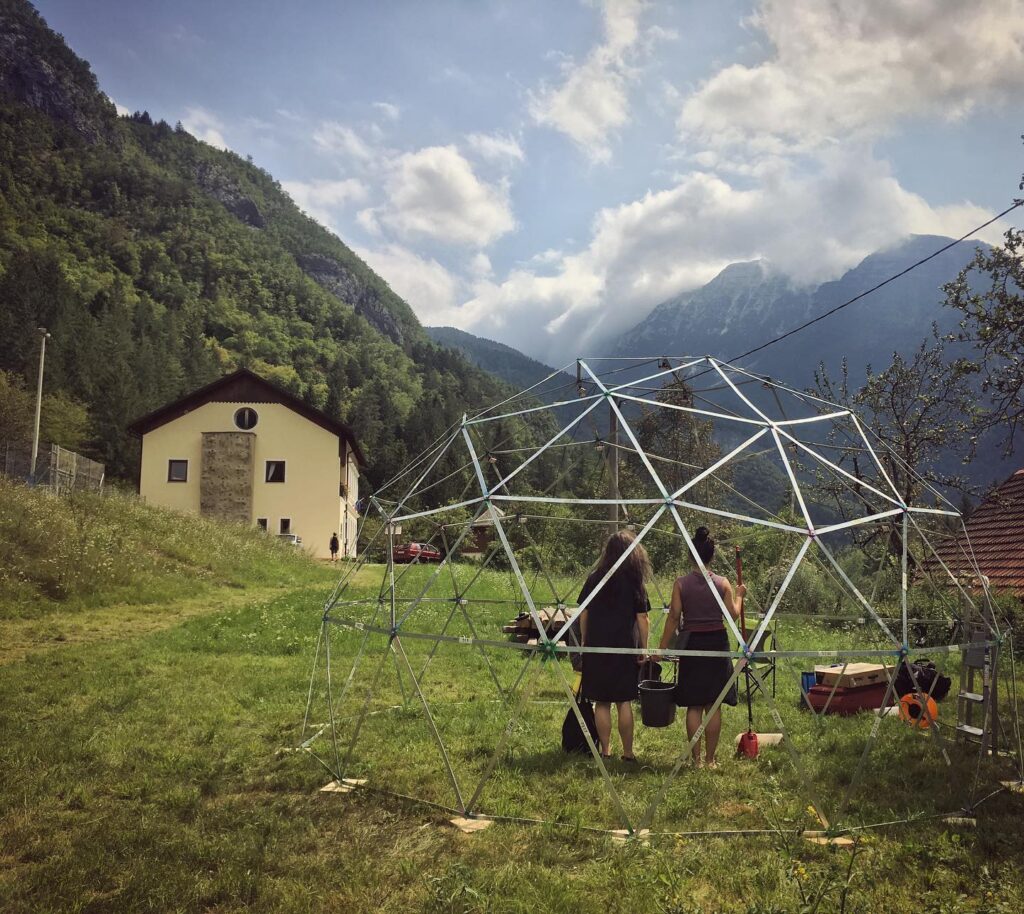 MAG and mika planned to come to Ljubljana for an Artist in Residency, but ended up in a village in Sweden instead. Nonetheless, they are going to proceed with their experiment with an e-textile costume and a body gesture music controller for the MAG's new performance.
During the residency, they will post their experiments and explorations, snippets, prototypes, and the daily findings from the up-north online, so you can peek into their non-Ljublianan residency life.
There is a plan to hold an online presentation at the end of the residency to share the outcome… well, a plan is a plan.
This residency was supported by Projekt Atol Institute, with financial support from the Slovene Ministry of Culture, the Ministry of Public Administration and the City of Ljubljana, Department for Culture. It was part of the Feral Labs Network, co-funded by the Creative Europe programme of the European Union.
Additionally Magdalena Ågren has received a travel funding from the With support by The Swedish Arts Grants Committeé" for finishing the project in Berlin and Ljubjana. This will be postponed to spring and summer 2021