LIGHT ME UP!
t h e   i d e a
was to make a module with one LED light that would light up only when put next to another module. There were two modules made which can be put directly next to each other and could be swapped.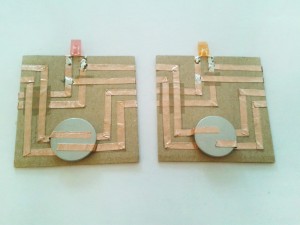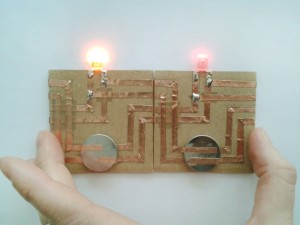 t h e   p r o c e s s
1. At first a sketch of a module was drawn with 4 semi circuits where LED was connected to 2 semi circuits and battery to another 2.
2. The same module was repeated two times, so that 2:3A made a complete circuit for module I, 4:1A  – for module II.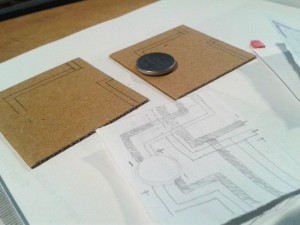 3. The sketch for thereal modules where made on paper.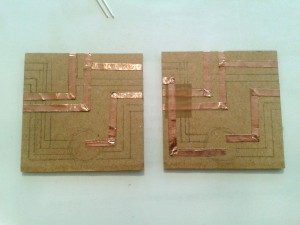 4. The modules where made out of cardboard. For the circuits a self-adhesive copper tape was used. The connecting points were soldered with Tin/Led solder.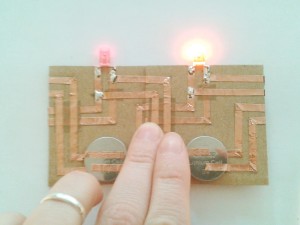 5. By placing the modules next to or onto each other the semi circuits complete and the lights in both modules would light up.