Hand-weaved textile I made on table loom with black and white thread + EL wire. Large weaved light textile can be interactive light space divider in flats e.g. lofts.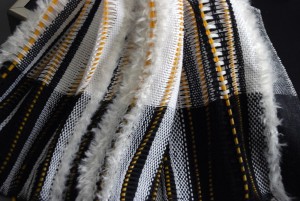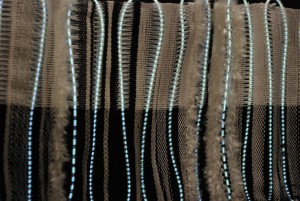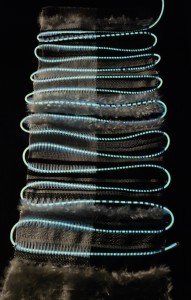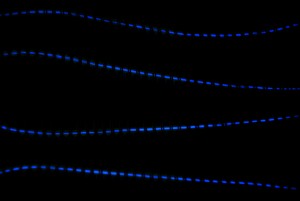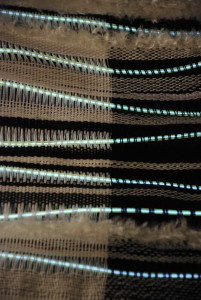 EL wire needs inverter to light or blink. I wanted to control EL wire with Arduino so I hacked it.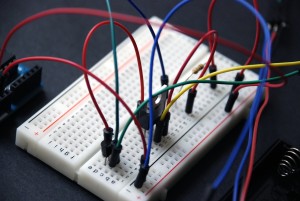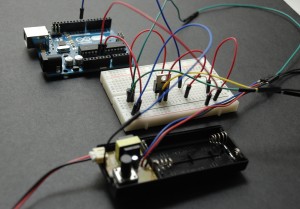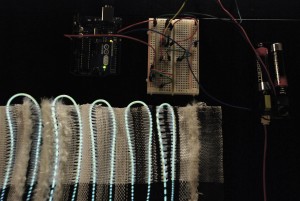 I planned to connect it with motion sensor. The textile object lights up when people come closer. But basic motion sensors don't have enough range of detecting the motion. They detect object on up to 40 cm distance.